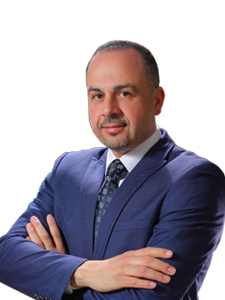 Prof. Dr. Khaldoun Hamdan
The Center for Health Training at Al-Ahliyya Amman University extends a warm welcome to local community members, teachers, and learners. In 2022, the training center was successfully established and accredited by the American Heart Association to offer basic life support courses. It serves as a fundamental component of health education at the university, directing courses and workshops concerned with health issues. Moreover, it strives to foster a supportive environment for scientific research both within and outside the university.
Emanating from the vision and mission of Al-Ahliyya Amman University in promoting a sustainable knowledge environment to prepare qualified and competitive staff to meet the requirements of sustainable community development, the College of Nursing has established a health training center, that is locally, regionally, and globally accredited, geared towards training students and faculty members of the university, as well as members of the local community. Thus, the Health Training Center of Al-Ahliyya Amman University will become the first center in a Jordanian university to gain accreditation from the American Heart Association, which received the endorsement of the Ministry of Higher Education. The center provides training opportunities in addition to being a main focal point for applied medical and nursing research. With this in mind, clinical simulation laboratories have been established, equipped with the latest dolls and modern technological programs that simulate their counterparts in the region and the world.